" IT IS NOT HOW
GOOD YOU ARE AS
A COMPANY , IT IS
HOW YOU WANT
YOUR CUSTOMERS
TO REMEMBER YOU.
WORK HARD STAY
HUMBLE. "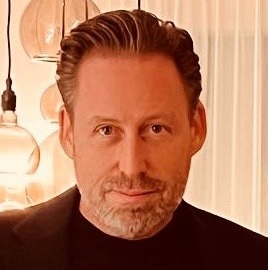 Michel Sels
Founder SIXINCH Global

Michel started his career with the company ALLSHOP in the display and mannequin industry, he supplied the showrooms of Dries van Noten, Levis, Etam, and many others. He also had his own mannequin manufacturing company ACB displays. In 2003 when he met Pieter Jamart and shared the same passion for foam and coating they decided to launch SIXINCH. Pieter stepped out of the company at the beginning of 2020 to proceed new adventures. Sixinch has grown since the start and continues to grow with new factories in Dubai, Mexico and Colombia. Currently active with 11 factories worldwide covering many countries. Colombia , Africa and Turkey will open soon. SIXINCH focus is to collaborate with designers and architects creating vibrant and exciting furniture pieces. Iconic environments are crucial these days to promote and breath our clients spirit.
VIROFLEX
introduction
Sixinch
MIDDLE EAST
launched
Sixinch
LATAM SOUTH
launched
Sixinch
PHILIPPINES
launched
Best of NEOCON editor's choice award
Sixinch
CHINA & USA
launched
Sixinch Japan
expansion
with Taiwan & South Korea
Sixinch
Belgium moved to
Kontich
Best of show ICF by New York Times
Sixinch
official launch at 25/01/2005
2015First fair, interieur Kortrijk 2004
Michel Sels started sixinch with his business partner Pieter Jamart
Production lead time
4-6 weeks
98% on-time rate
Copyright ©2022 SIXINCH. All rights reserved.